CandleHand "OK" Black
As the saying goes – when things are not going so well, there's always a candle to remind you it's gonna be OK. OK, maybe there's no such saying, but there definitely should be. Just look at it – a hand made, life-sized, realistically shaped OK, comes in different colours and is packed so nicely. Things just got to be OK!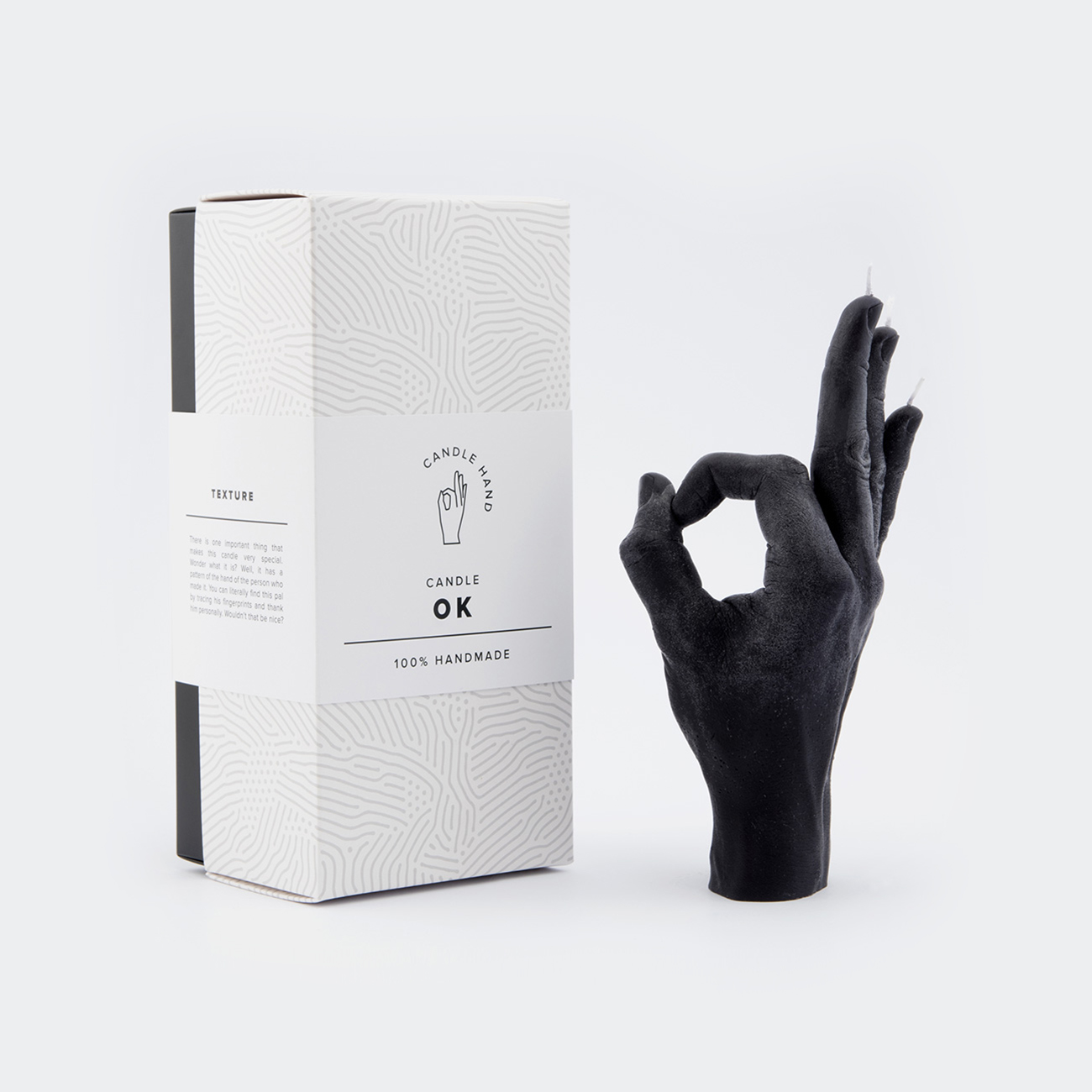 Product Information
Burn time: ~ 2 Hours
Product dimensions:
7.9 x 3.5 x 3.1".
Weight: 0.66 lbs
SPILLS WHILE BURNING. PLEASE BURN ON NON-BURNING SURFACE.

Designed and made in Lithuania.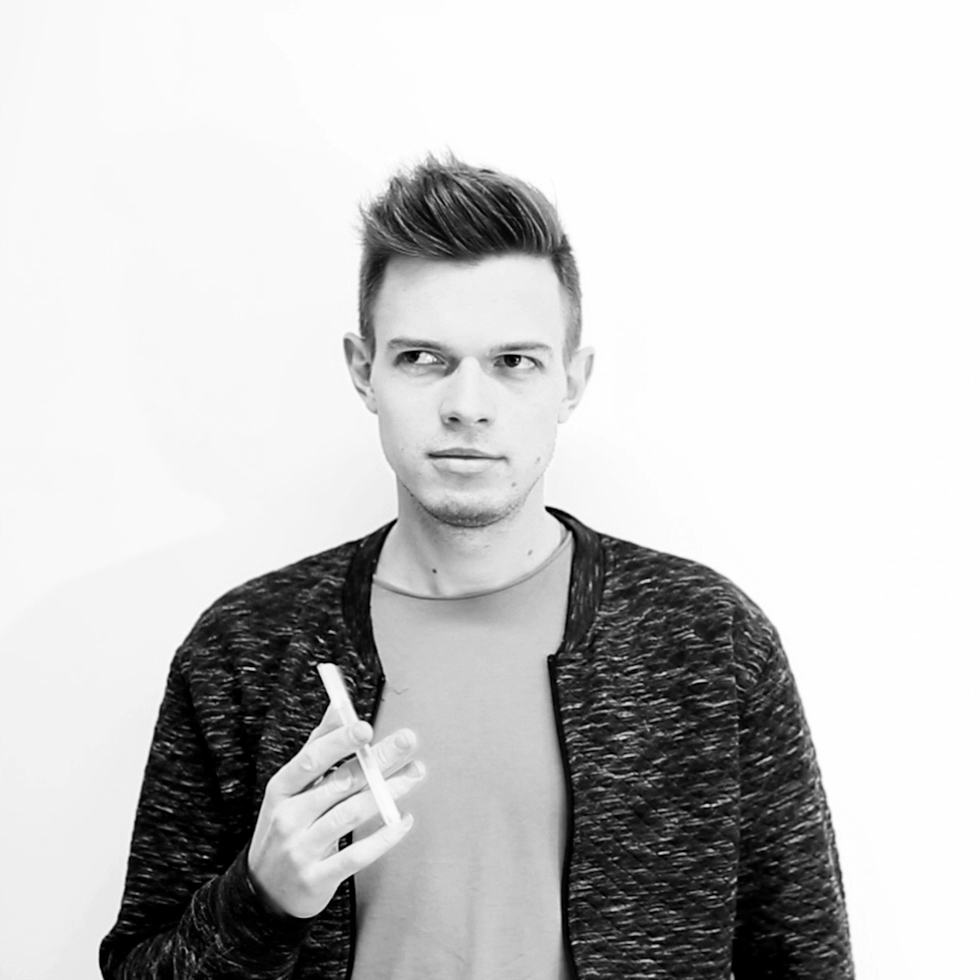 About the designer
Justinas Bruzas founded CandleHand in 2015 after learning the craft of candle making from his dad. Coming up with the idea of making gesture shaped candles, challenged him to take his craftsmanship to the next level – making them as real looking as possible. After years of experimentation he's delighted that it's only colour that distinguishes the candles from real hands!