I Love You Mom
Nothing says "I love you Mom" quite like something that says "I love you Mom!". And it's made all the sweeter with a little anticipation while she waits for the message to be revealed.  Allow 1.5 - 2 hours.
Note: The packaging comes with a sticker that has the secret message written on it. Make sure you remove this sticker before giving the candle as a gift. Or have us remove it at our warehouse before shipping. (Check the box below).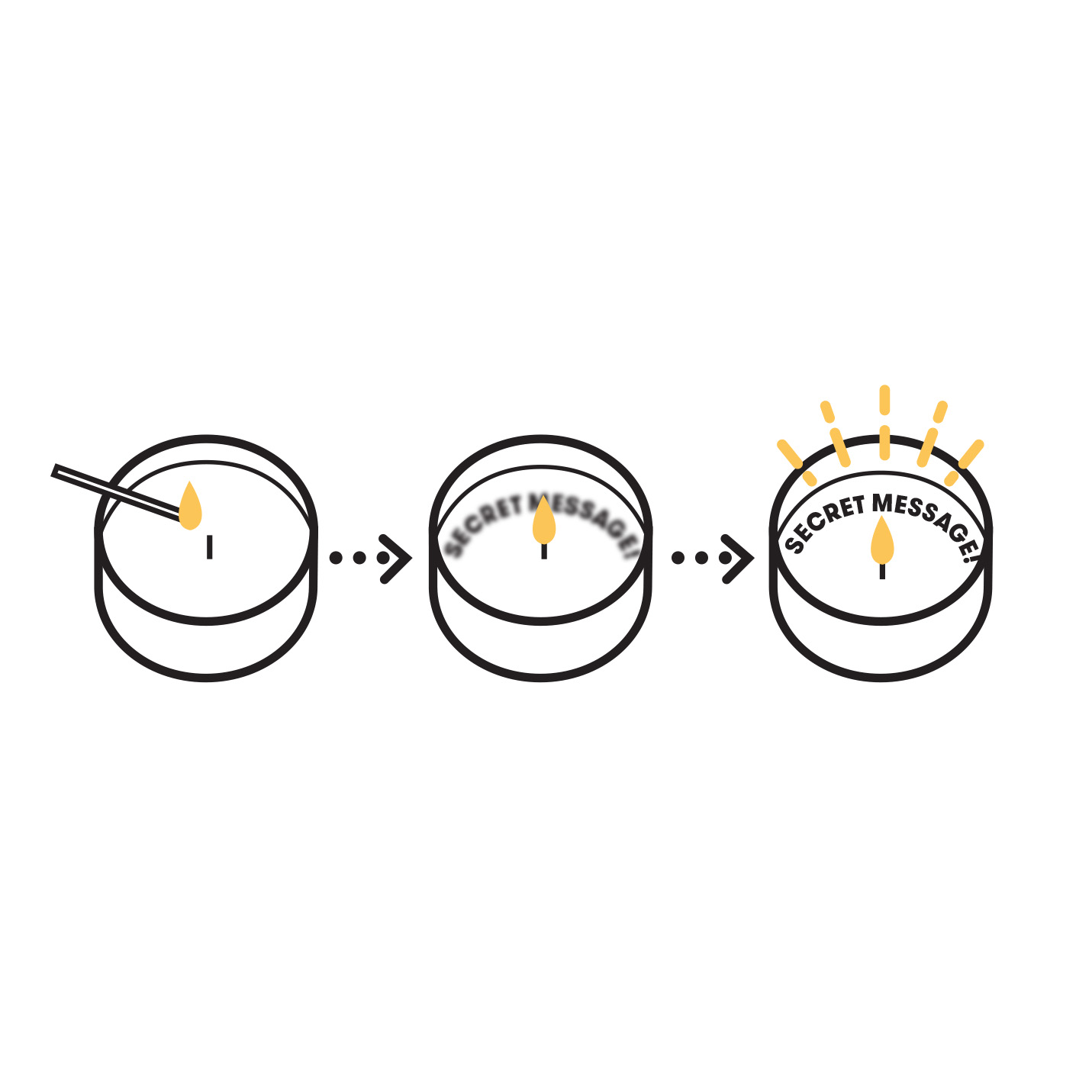 How does it work?
Peel away the sticker on the box.


Give it to someone special. He/she will not know what the message is.


The message will be revealed at the bottom of the cup 1-2 hours after the candle has been lit. The wax beccomes translucent, revealing the message.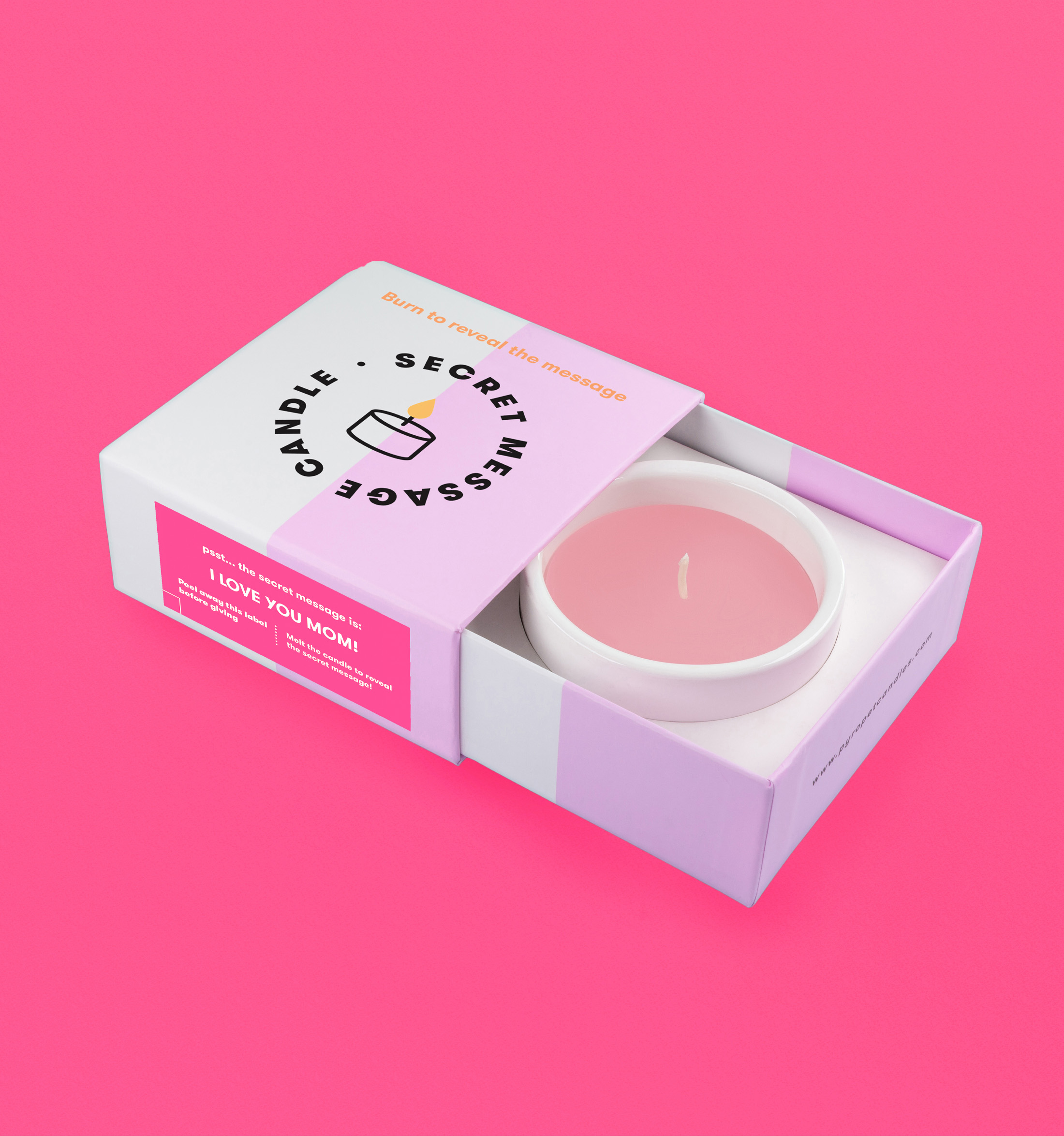 Product Information
Materials: Paraffin wax, cotton wick, porcelain cup.

Product dimensions: 2.5" diameter x 1.5" high.
Use and Safety: Burn within sight. Keep away from things that catch fire. Keep away from children.