FML - Everyday Emergency Candles, 4 pack
Okay. We all have our "wish I stayed in bed" kinda days. 
Everyday Emergency Candles cover you when the power goes out, but they've also got your back for all those other situations where chilling by candlelight is like momma's kiss on a boo-boo.
Lightly scented with Lavender to get you into that zen frame of mind.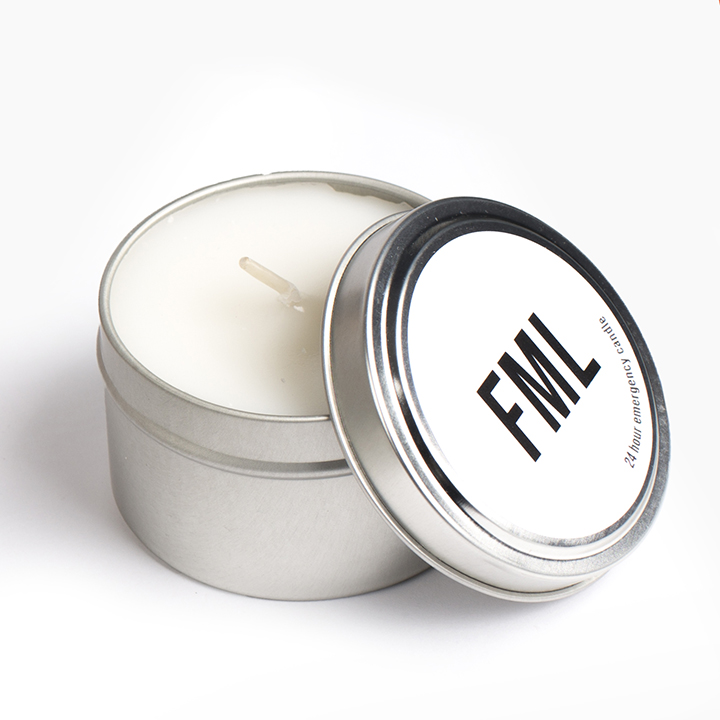 Product Information
Pack of 4.
Each has a 24 hour burn time.
Vegetable wax, cotton wick and aluminium can.
Hand made in the USA.